Carnival Cruise Line Creating New Cruise Destination in the Bahamas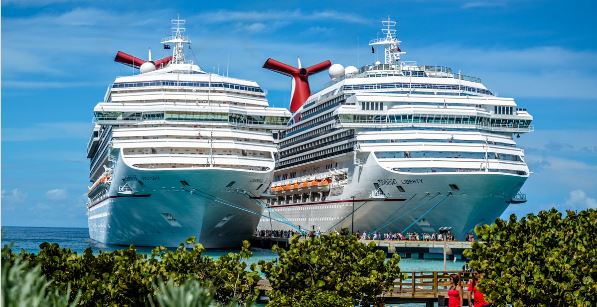 Carnival Cruise Line Creating New Cruise Destination in the Bahamas
The as-yet-unnamed planned port will be the largest purpose-built cruise facility ever constructed in The Bahamas and will take inspiration from the beauty of the Bahamian people and their islands. Features will include a one-mile stretch of beach, food, beverage and shopping outlets, a wide array of water-based amenities and other recreational facilities. The port will also feature a pier capable of accommodating two of Carnival's largest cruise ships simultaneously and is expected to eventually host up to 1 million guests annually.
The multimillion-dollar project will provide a significant economic benefit for the country of The Bahamas, including many employment and economic opportunities throughout the development, construction and ongoing operation once completed.
During the signing ceremony, Carnival Corporation President and CEO Arnold Donald said, "When Ted Arison, the founder of Carnival and the modern day cruise industry, embarked on his first cruise, it was to The Bahamas. From that day until now, The Bahamas continues to be one of the most strategic and important destinations for our company." Donald continued, "Signing this agreement today is especially meaningful to me, as we strive to further contribute to the prosperity of the people of The Bahamas through providing experiences that continue to exceed our guests' expectations."
Christine Duffy, president of Carnival Cruise Line, gave the following statement about this new cruise port:
"Carnival Cruise Line is the leader in year-round cruising to The Bahamas and this new development will not only provide a truly extraordinary and one-of-a-kind destination experience for our guests but it will further solidify our partnership with the people of The Bahamas.
In 2017, along with Carnival's sister lines, Carnival Corporation will bring close to 3 million guests to The Bahamas via calls to Nassau, Freeport, Grand Bahama, Half Moon Cay and Princess Cays, the latter two of which were developed and are operated by Carnival Corporation brands Holland America Line and Princess Cruises. Collectively, we represent the single largest cruise company investor in The Bahamas."
The project is subject to a detailed public discussion process, environmental studies and permitting.