Vista TA Blog 10-30-16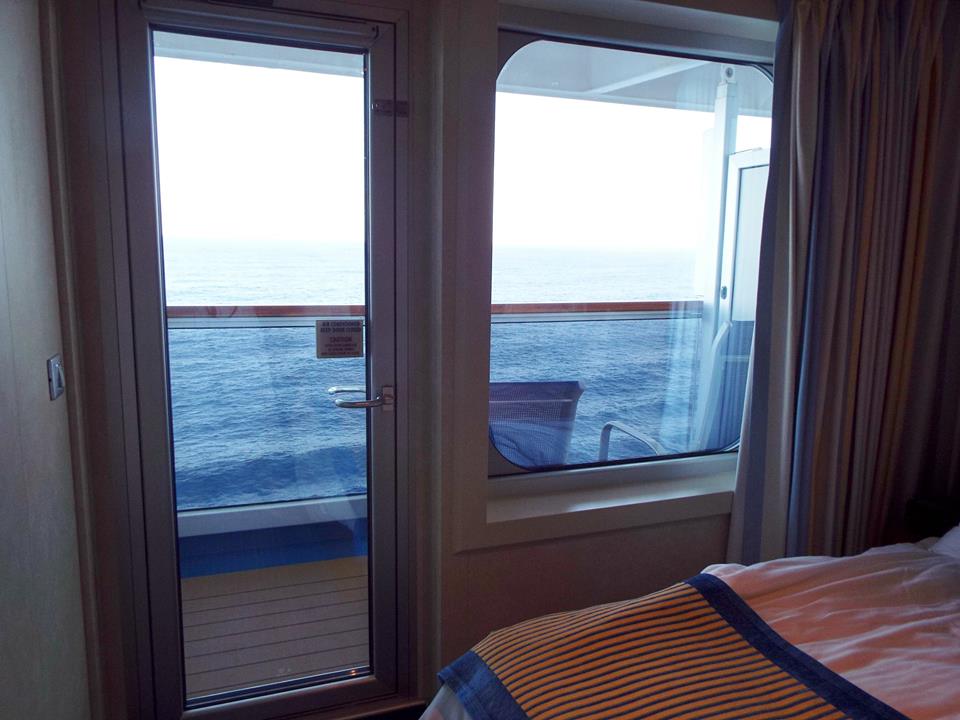 Ever wonder just how much room you have in a typical stateroom cabin? How much storage is there really for all your items you need to have a comfortable cruise with out having things strewn all about the cabin?
Here are some photos of the cabin we have on deck 9 typical side balcony room. With the flat screen TV, it give the room a larger open feeling. The Vanity/desk has plenty of shelves to store all your quick grab items, like water, medications, your computer etc.
There are three closet doors, two have hanging clothes in them, one houses your in room safe, several shelves and three drawers.
You won't be tempted to spend too much time in the bathroom as it is built for utility not amazing comfort. However, there is ample shelving to store your beauty and health needs. The shower comes equipped with shower gel and shampoo. The cabin stewards provide you with plenty of towels and other linen.
If you like, your cabin can be services twice daily, once in the am when you leave the cabin to enjoy the days activities and once in the evening for your turn down service.
If you need additional storage, remember that in a double capacity room you have two large drawers that pull out from under your couch.