Vista TA Blog 10-28-16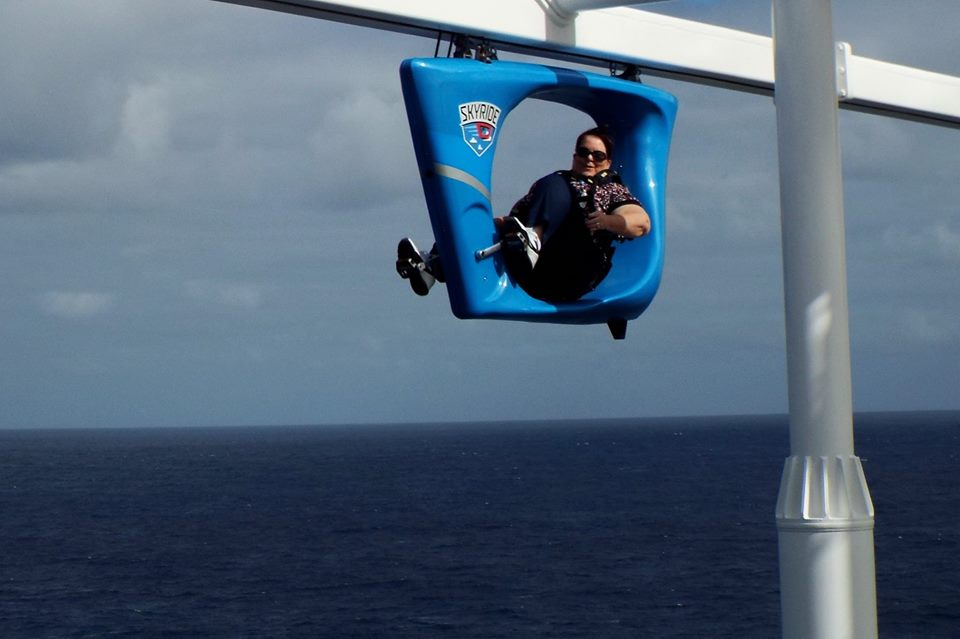 FUN DAY AT SEA…THE SKYRIDE!
We had to stand in line for about 20 minutes and then peddled our way around a 140 ton ship sailing 18 knots into a wind gusting up to 20 knots, what an adrenaline rush the skyride was. Just one of the many activities we have participated in on our lovely sea days.