Vista TA Blog 10-27-16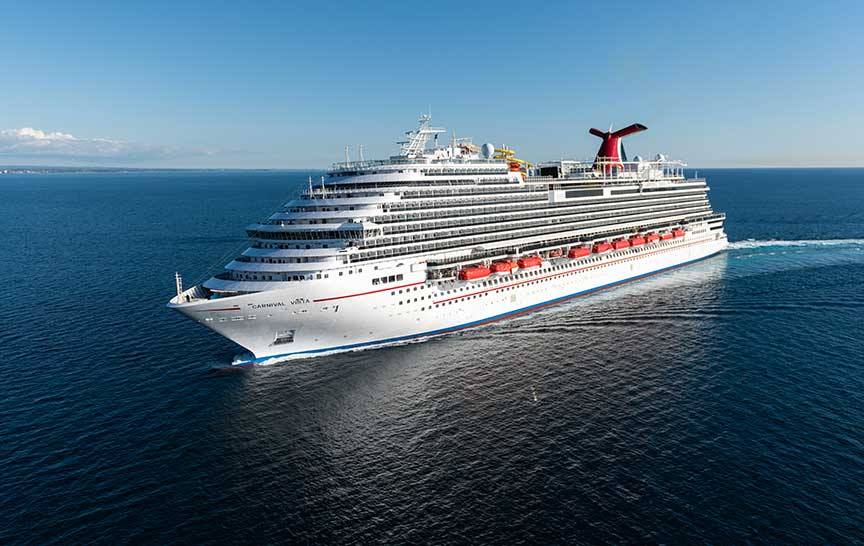 FUN DAY AT SEA! What to do, what to do? Well…you have hundreds of choices. You could take any number of enrichment classes, like how to detox your body, spin classes, how to take better photos with your cell phone. There is always fun trivia, Harry Potter, name that tune, classic rock tunes, TV theme songs and that list goes on.
Food. There are so many great choices in food on board the Carnival fleet. On the Vista, you could go to the Blue Iguana for some authentic Mexican food, Guys Burger Joint, the Sea food shack, Mongolian Wok, Italian, or a great BBQ served out on the deck with spectacular pulled pork with all the trimmings. How about gourmet pizza 24/7? You will never go hungry on board a Carnival ship. Did I forget to mention free room service? Hmm, I am getting hungry just thinking about it.
Out on deck there is a great variety of activities, put put golf, basketball court, a sky ride bicycle course, rope climbing and again, the list goes on.
My advice, get out there and do what you like on your cruise, get some sun, sample all the food and spirits, join the Suess a palooza parade or what every your enjoy, it's here for you. Plenty of fun for cruisers of all ages!