Vista TA Blog 10-23-16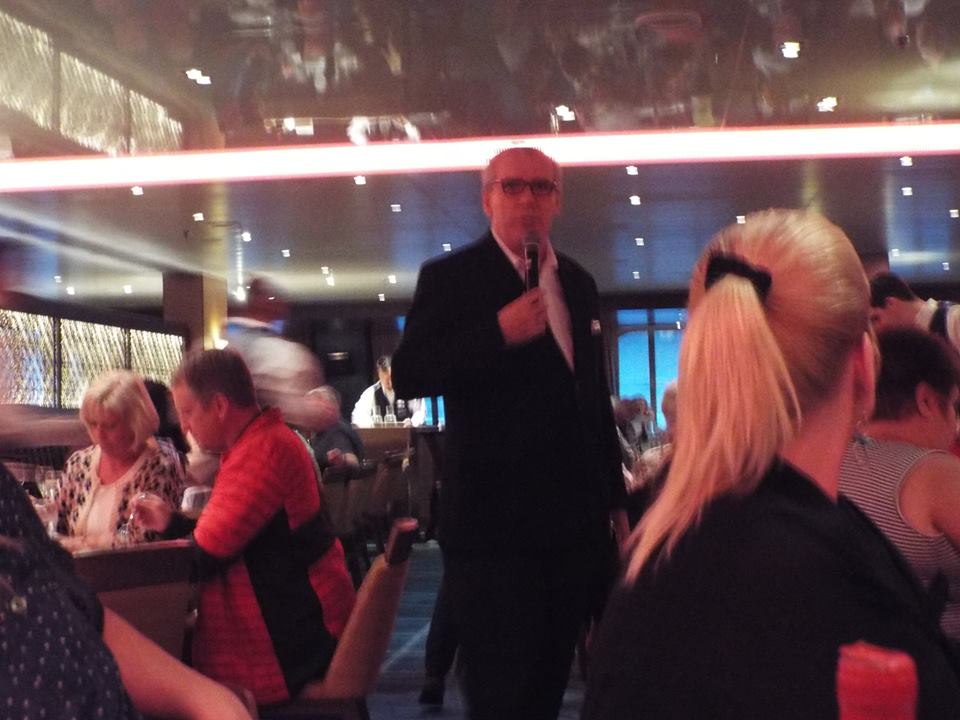 Dinner last night was so fun, 2nd night of the cruise and our Maitre'D, Ken Byrnes, graced us with a song, then one of our table mates, Michelle and I took to the dance floor with the wait staff. They make it so much fun. Dinner is a true event in the main dining room for early seating.
You may prefer to be assigned a table for the entire cruise, as we are with early dining, which begins at 6 pm, or you may choose late dining which is served at 8:15pm. For some they prefer YTD which is basically Your Time Dining, when you would like to dine. You are not assigned a table or wait staff, you go to the dining room assigned to YTD and let them know how many are in your party, your are then seated and have your meal. At your time.